Easter Eggstravaganza Is Back!
We are excited to announce that Eggstravaganza is back for 2022!
Eggstravaganza is a free community Easter Egg Hunt event on April 16 at 10:00 a.m., and everyone is invited!
Join this community event is in Wesley Woods, behind Plainfield United Methodist Church. There will be candy, crafts, Esau the Donkey, and more!
Crafts will begin at 10:00 a.m., with the Easter Egg hunt to follow at 10:30 a.m.
Everyone is welcome! We are looking forward to seeing you there!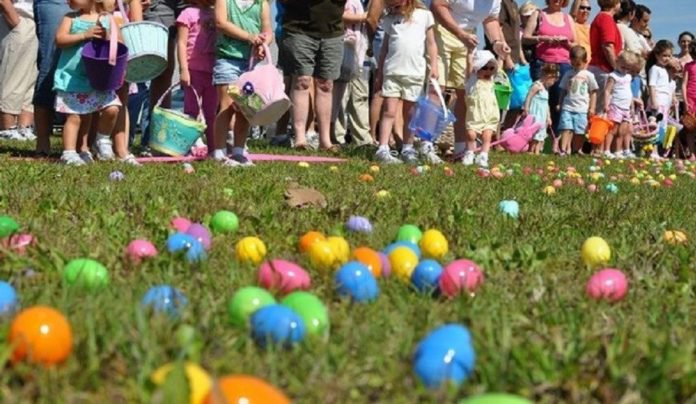 Easter Eggstravaganza Needs your help!
Eggstravaganza is back for 2022, and your help is needed! When we last hosted Eggstravaganza in 2019, we welcomed more than 200 children and their families. As you can imagine, with this many expected guests, many volunteers are needed. Volunteers are needed to help setup, welcome and register our guests, run craft stations, stuff eggs, hide eggs in the woods, and help clean up afterward.
Unable to be here on April 16, 2022 to volunteer? We also need prizes for the "special prize eggs," such as stuffed animals, games, bubbles, toys, and puzzles to give away.
We need you to help make this a warm, welcoming, memorable day for the children and their families by showing the Big Love of Jesus Christ.