Join us for the PUMC Concert Series! We are excited to restart the series in September 2021. Follow us on social media for concert details.
All concerts are free of charge, but we welcome a goodwill donation to help us continue to offer these events to the Plainfield community.
The Musicians of PUMC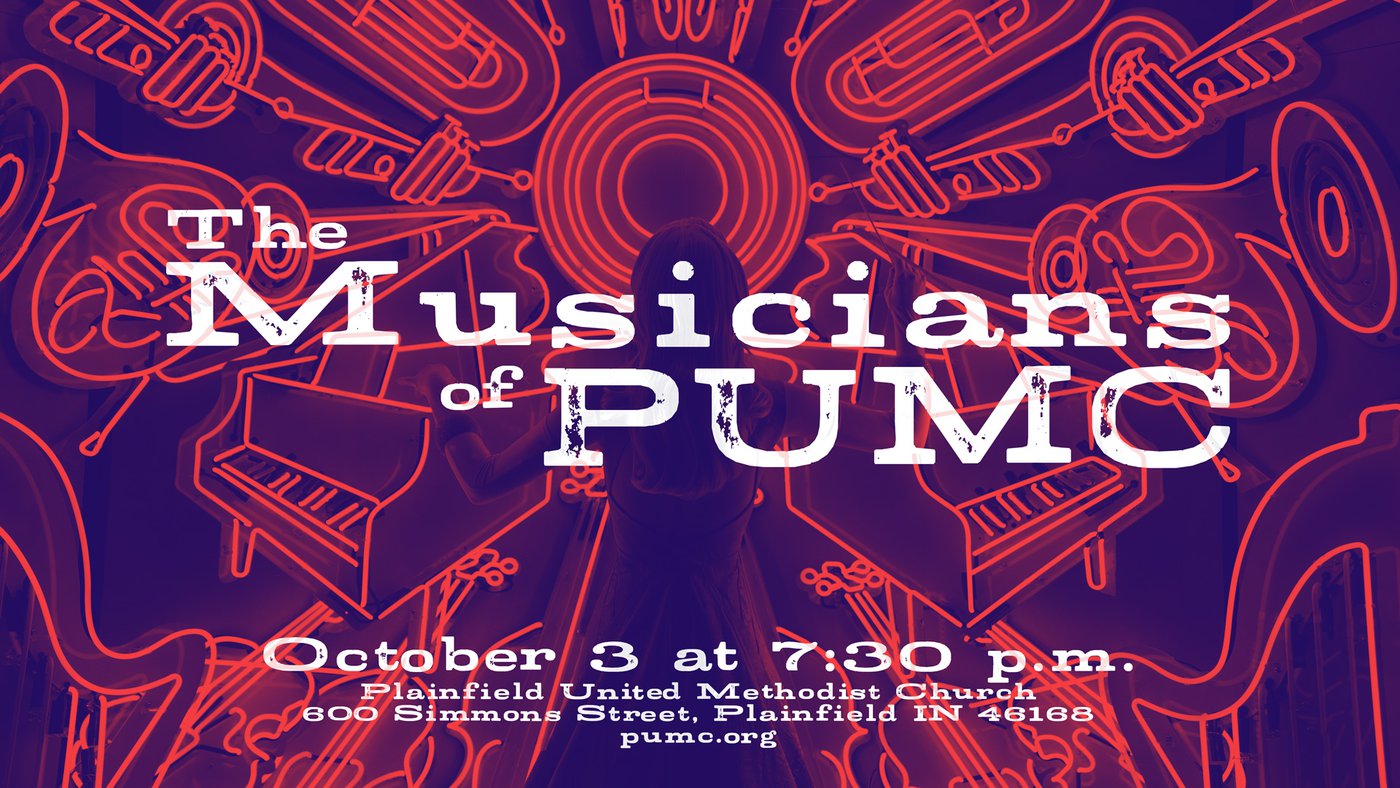 OCTOBER 3, 2021 • 7:30 pm
Plainfield United Methodist Church kicks off the return of the concert series with the Musicians of PUMC! Join the Sanctuary Choir, Bell Choir, NewDay Praise Band, and PUMC Staff soloists for an evening of live music!
Organ Spooktacular featuring John Schwandt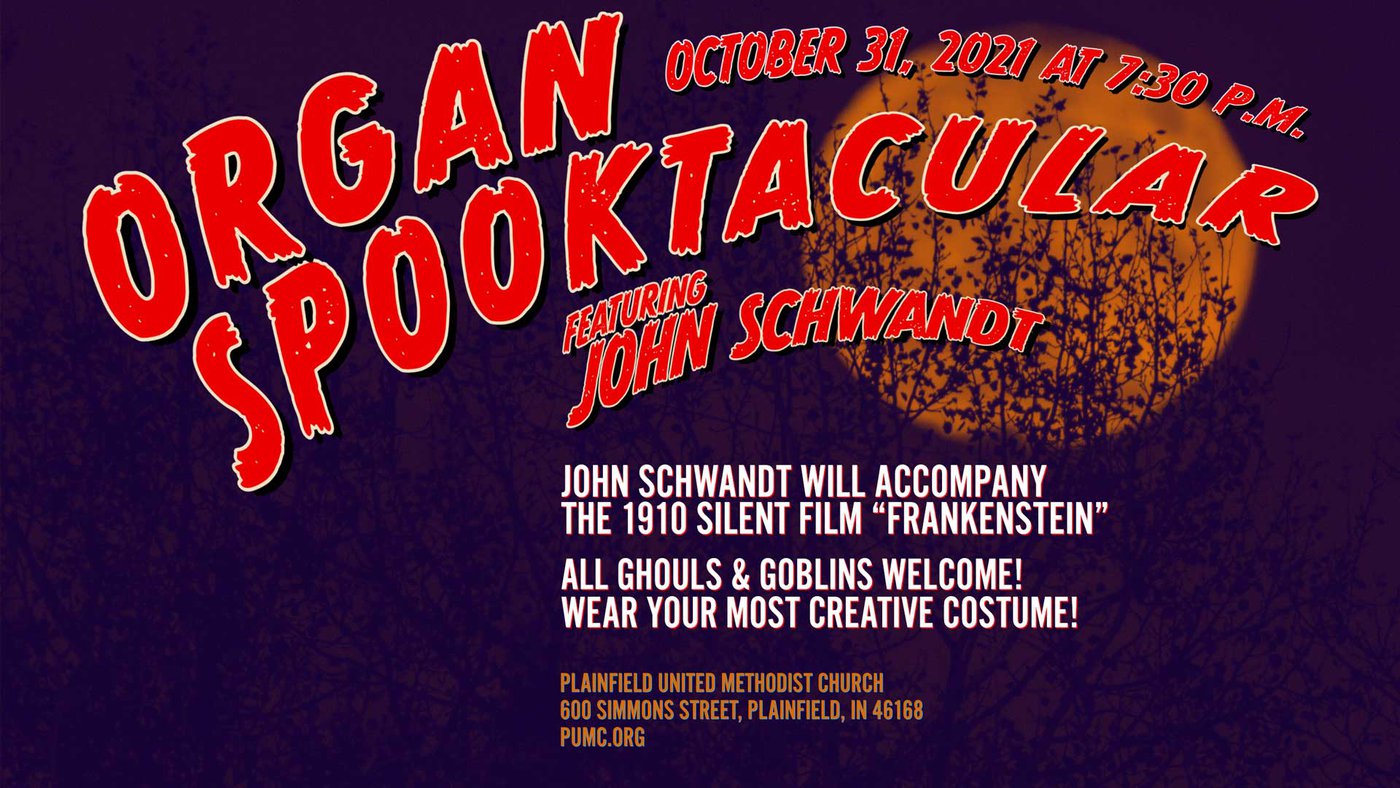 OCTOBER 31, 2021 • 7:30 pm
Join us for a night of tricks and treats as guest organist John Schwandt presents a concert of spooky organ music! Bring your family and friends, wear your most creative costume, and enjoy a night of entertainment. All ghouls and goblins are welcome!
CAROL-A-THON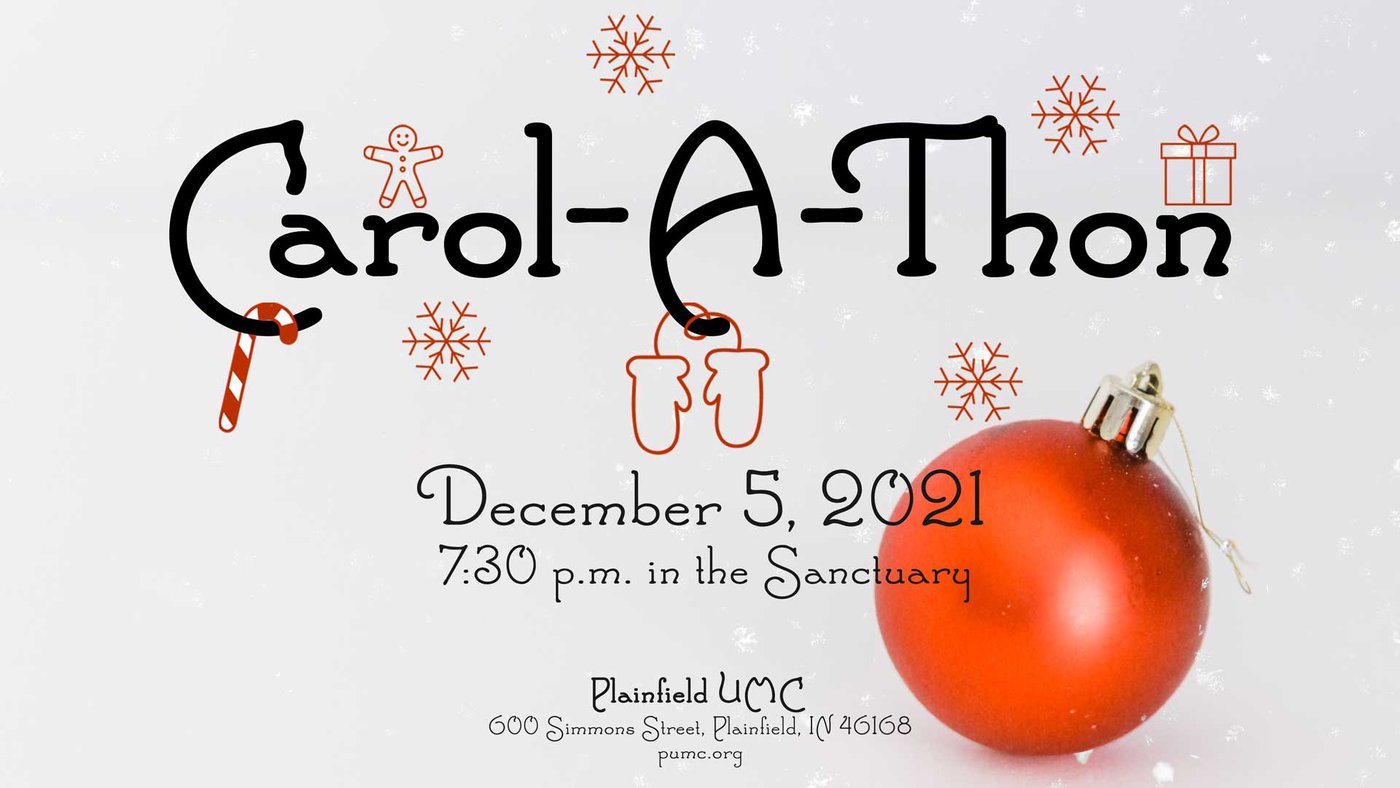 DECEMBER 5, 2021• 7:30 pm
Do you love Christmas? Do you love sing-a-longs? Are you ready to Deck the Halls, Let it Snow, or exclaim Joy to the World?
If you answered "yes" to any of these, join Plainfield United Methodist Church for the 2021 CAROL-A-THON on Dec. 5, 2021!
You decide the content of the sing-a-long. Between Nov. 15 and 28, you can donate toward your favorite Christmas song from our selection. The songs with the highest donations will be featured in the sing-a-long on Dec. 5 at 7:30 pm at PUMC.
You can donate by check (enter the name of your song in the notes line) or online by selecting "Carol-a-Thon" on Secure Give (be sure to enter the name of your song in the message line!)
Hector Salcedo, organ
FEBRUARY 20, 2022 • 7:30 PM
Fat Tuesday Jazz Concert and Pancake Dinner featuring the Tad Robinson Band
Battle of the Bands