Join us for the PUMC Concert Series! We are excited to start the series in October 19. Follow us on social media for concert details.
All concerts are free of charge, but we welcome a goodwill donation to help us continue to offer these events to the Plainfield community.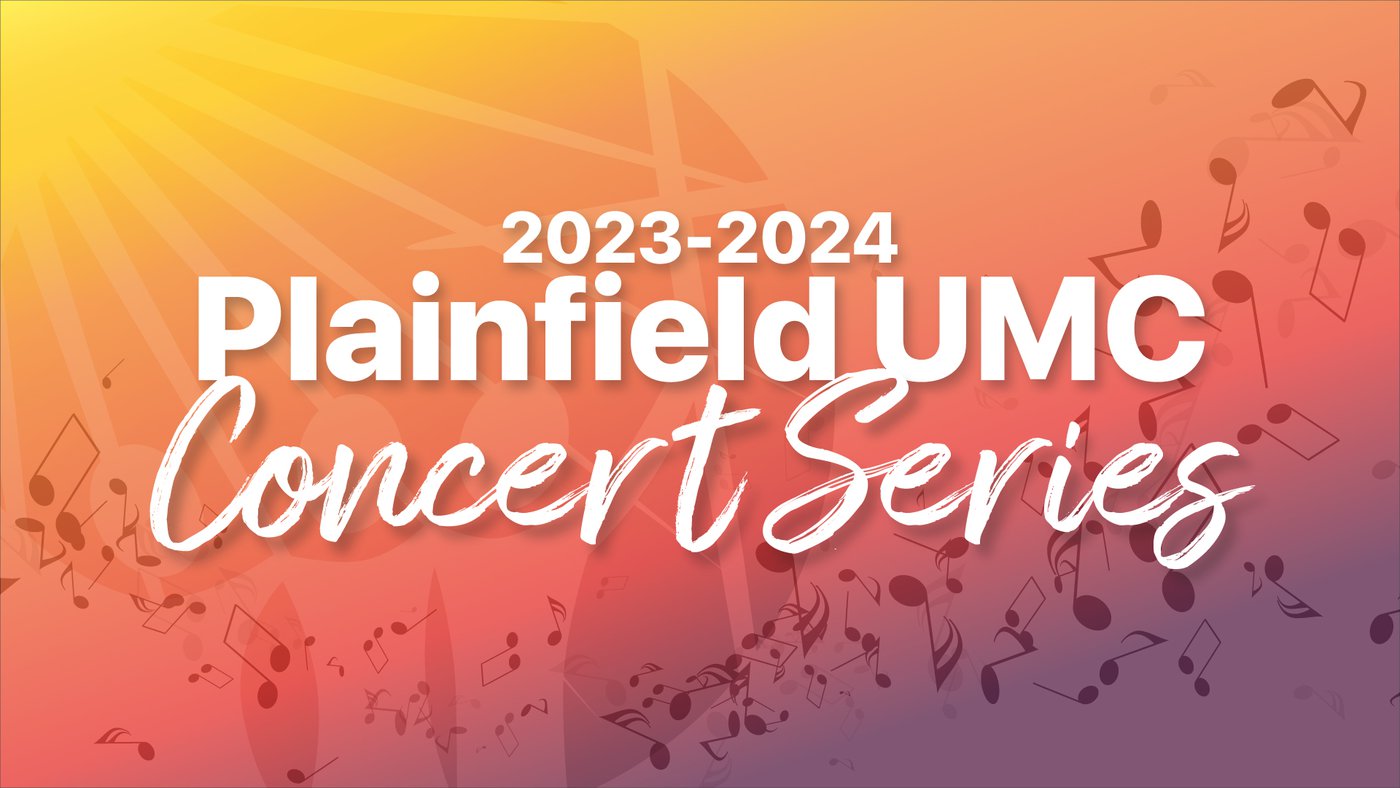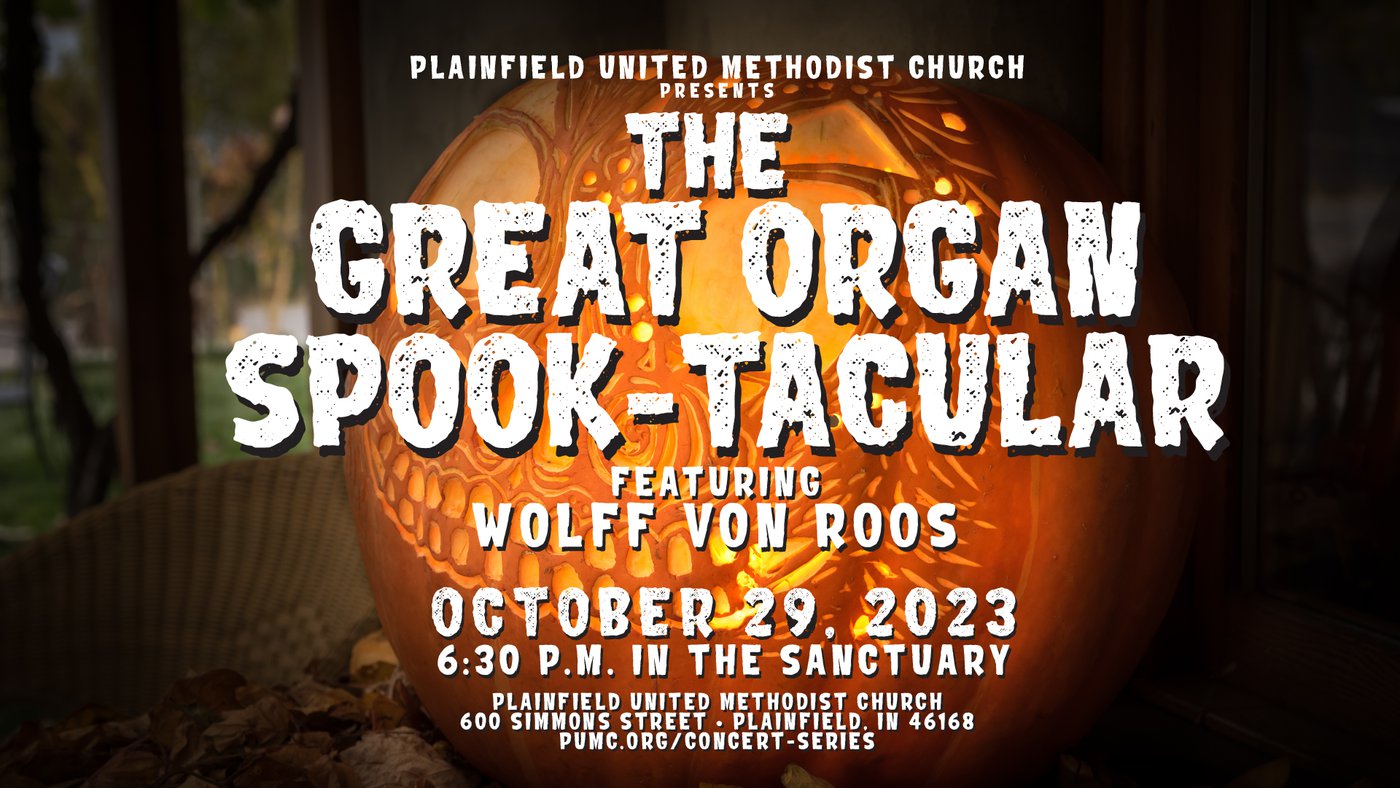 Organ Spooktacular featuring Wolff von Roos
OCTOBER 29, 2022 • 6:30 pm
Don your favorite costume and bring the entire family to a pipe organ concert perfect for all ages! With music ranging from Bach's famous Toccata & Fugue in D Minor (known to many as the "Phantom of the Opera") to a medley of tunes from Harry Potter, PUMC's family-friendly tradition concludes with this open-to-all, informal concert.
Wolff von Roos is a young and active organ recitalist who has performed in venues across the United States & Canada. He's the only one in his class and probably in the whole field of organists that actually wears a cape.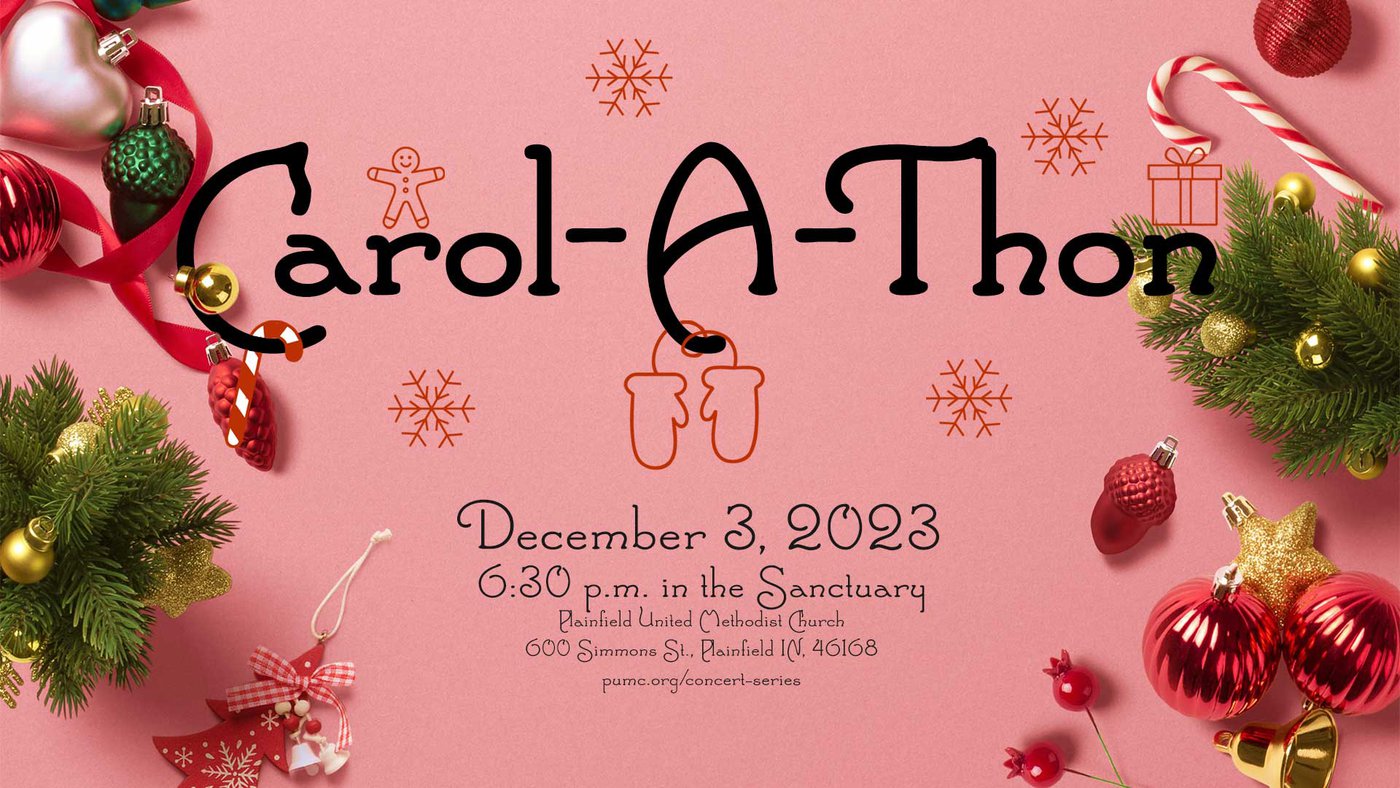 CAROL-A-THON
DECEMBER 3, 2021• 6:30 pm
Are you a fan of the holiday season? Do you enjoy singing along to classic Christmas tunes? If so, we invite you to join the PUMC family for our second annual Carol-A-Thon on December 3, 2023. Everyone is welcome, including friends, neighbors, and especially children.
We want your input on the songs we sing! On November 12 and 19, we will have a display in the Lobby where you can donate money towards your favorite Christmas song from the list we provide. The songs with the highest donations will be featured in the sing-a-long on December 3 at 6:30 p.m. in the sanctuary at PUMC.
To vote for your favorite carol, you can send a check to Plainfield United Methodist Church at 600 Simmons St., Plainfield, IN 46168. Please write the title of your favorite song on the memo line. You can also vote online at app.securegive.com/PUMC by choosing "Carol-A-Thon" and entering the title of your favorite song in the message line.
All proceeds from the Carol-A-Thon will be added to the Christmas Eve offering, which will be donated to the Bishop's Christmas Offering for Children. Thank you for being so supportive, and we hope to see you at the event!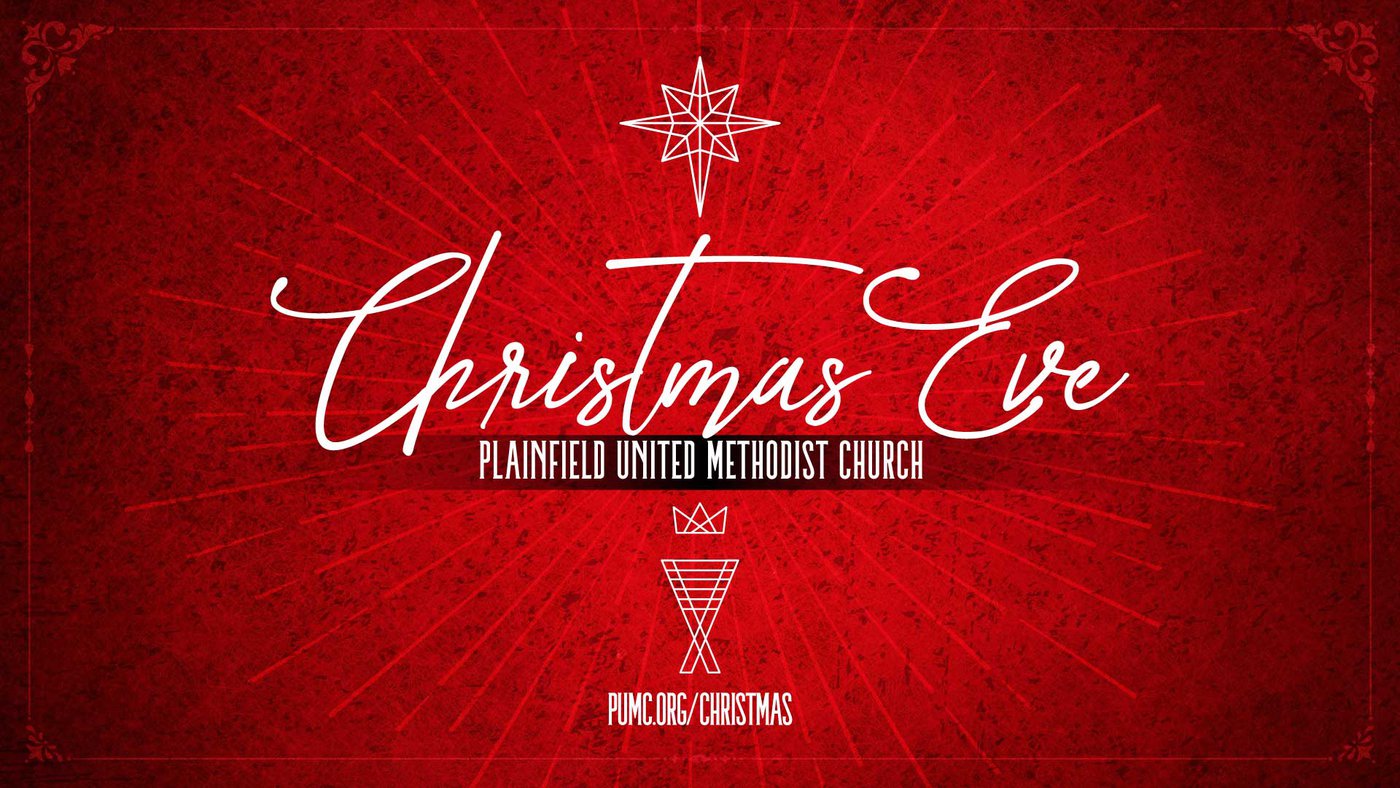 Christmas Eve Worship
December 24 at 7:00 & 9:00 pm
Join us for a beautiful Christmas Eve worship service featuring candlelight, a festival orchestra, and a choir. Our service will include all the traditional elements of the holiday, with a focus on the biblical Christmas story and an inspiring message. You'll enjoy singing familiar carols and hymns accompanied by a string orchestra and church choir. The service will end with a candle-lighting ceremony as we sing "Silent Night, Holy Night." It will be a memorable and heart-warming experience you won't want to miss!
December 24 at 11:00 pm
Celebrate Christmas Eve with a traditional candlelight worship service featuring a handbell choir and communion. The occasion starts with a retelling of the biblical Christmas story, followed by a heartwarming message and the sacrament of Holy Communion*. The evening's program is filled with inspirational hymns and beloved carols, led by a talented bell choir and accompanied by a beautiful pipe organ. The service concludes with a special candle-lighting ceremony as the congregation sings the classic carol, "Silent Night, Holy Night."
*In the Methodist Church tradition, Holy Communion is open to all.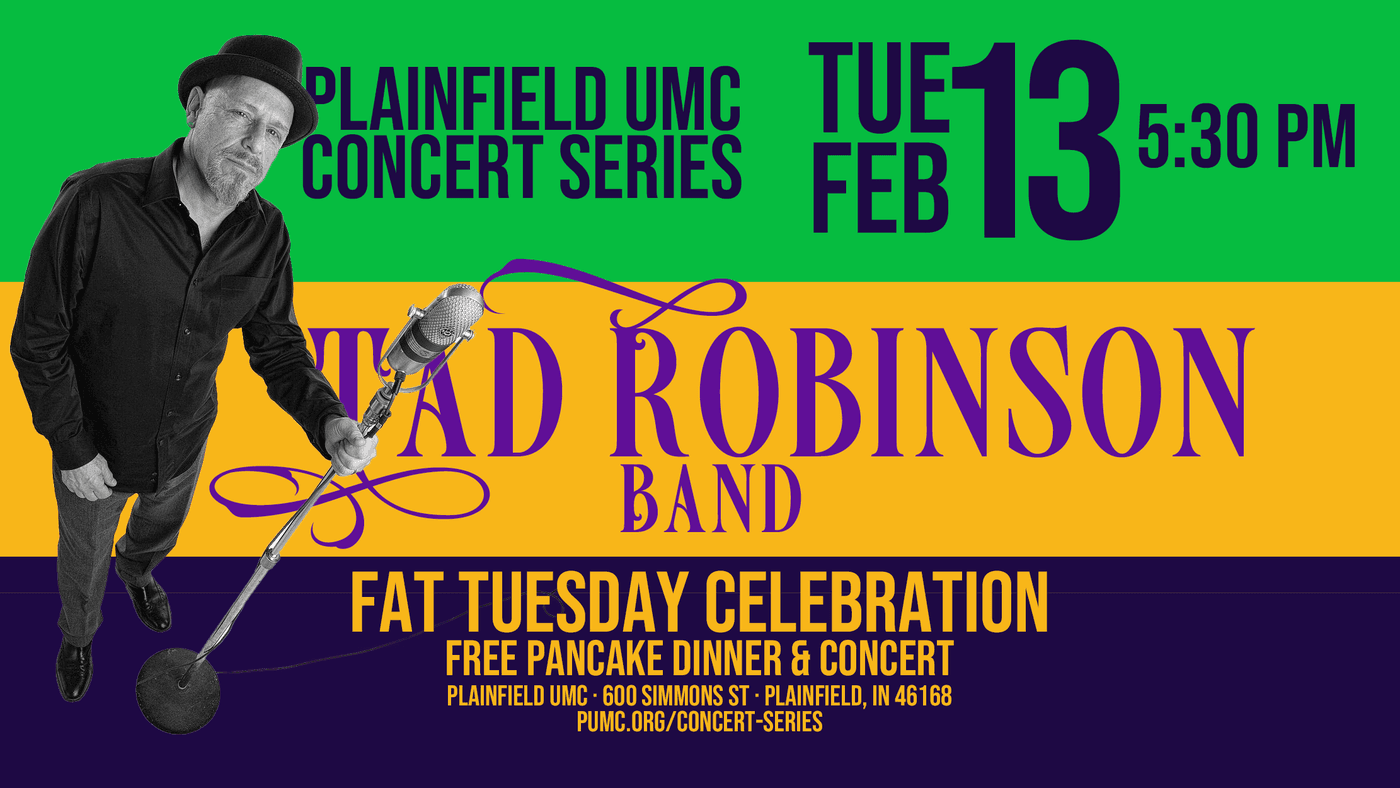 Fat Tuesday Pancake Dinner & Concert featuring The Tad Robinson Band
Tuesday, February 13, 2024
"Robinson sings with a range and smoothness of delivery that are exquisitely evocative." - Mojo Magazine.
Join the fun with the PUMC Concert Series on February 13 for a Fat Tuesday Concert & Pancake Dinner featuring the Tad Robinson Band from 5:30-7:30 p.m. This event will be held in the Worship Annex (please use Door 14), located at the far north end of PUMC.
Satisfy your appetite with a delicious traditional Fat Tuesday meal of pancakes and sausage while listening to the Tad Robinson Band. Bring your friends, family, and co-workers and enjoy this free event. Donations are also warmly welcomed to support the youth mission trip to Costa Rica in 2024.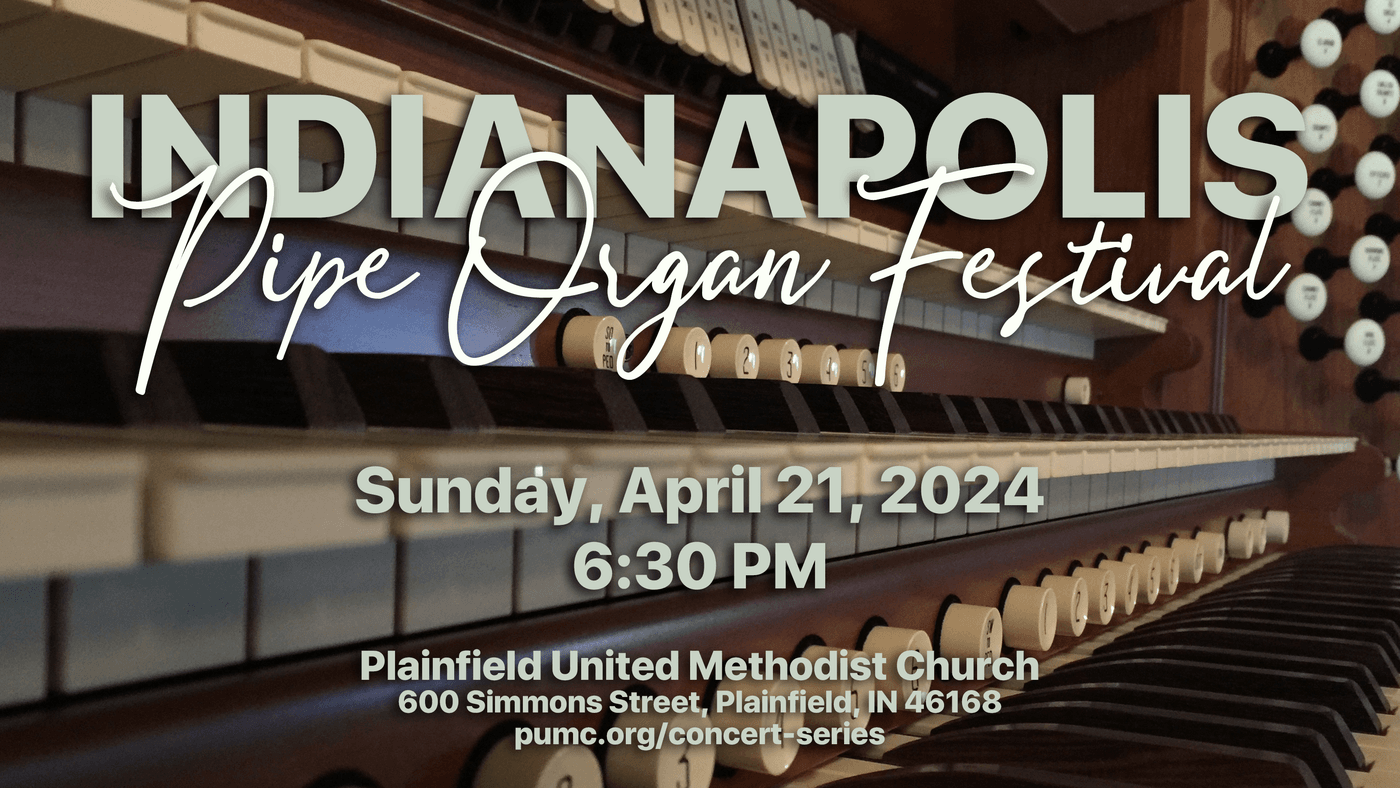 April 21, 2024
Join us for a free concert celebrating over 100 years of the Indianapolis chapter of the American Guild of Organists. A reception will follow.