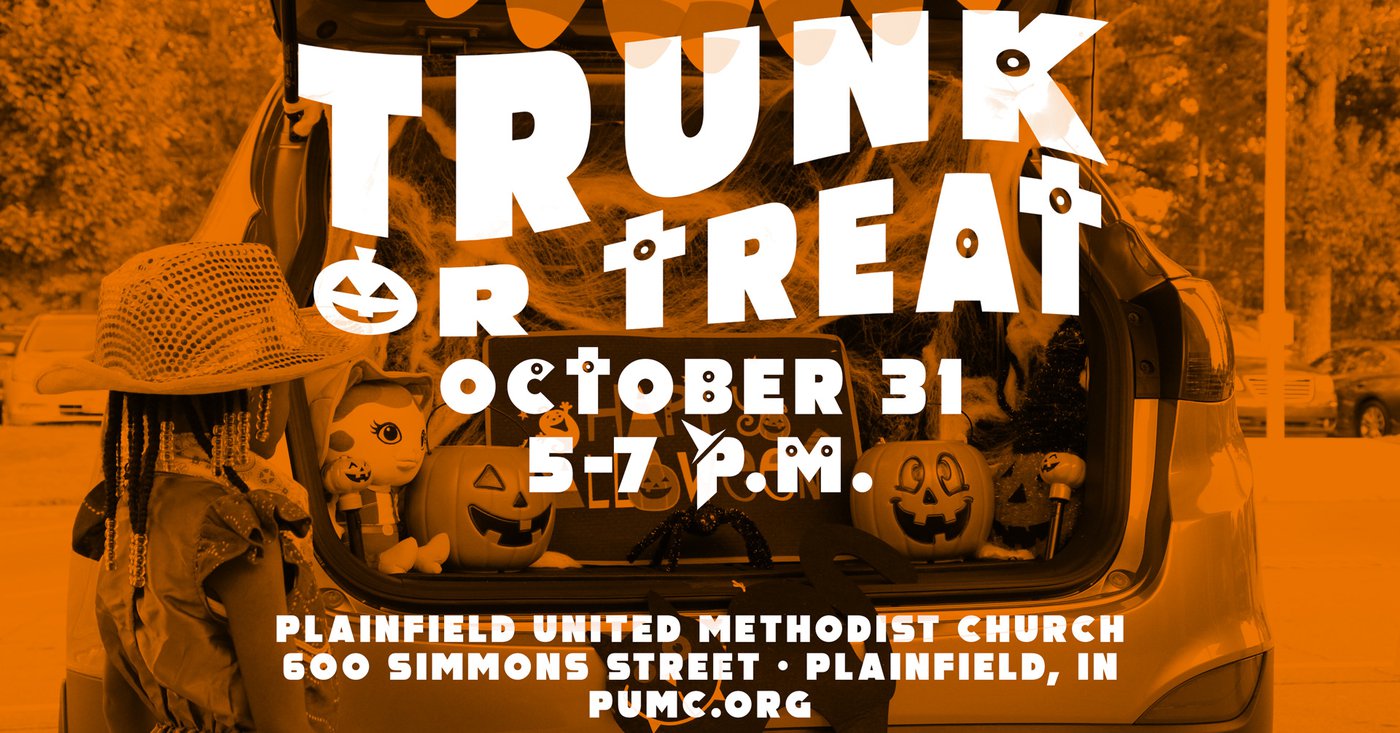 Ready for costumes, games, candy, and door prizes? [email protected]'s Trunk or Treat will be held on October 31 from 5:00-7:00 p.m! Join us in the PUMC South parking lot for some safe family fun. Trunk or Treat is fun for all, so be sure to invite your friends and neighbors!
Following Trunk or Treat, the Plainfield UMC Concert Series will present Spooktacular at 7:30 p.m. Spooktacular is an all-ages concert of seasonal music, including the 1910 silent movie, Frankenstein, scored live by guest organist John Schwandt.
Trunk or Treat and Spooktacular are offered free to the church and the community. In-kind donations help to keep events like this accessible to all.
Volunteers Needed
We need your help to make this event special for the children of Plainfield! If you would like to "dress" your car up and be a part of Trunk or Treat, or if you would like to donate candy for Trunk or Treat, please click on the button below.